Diamond PM provides project management services across a wide range of industries as well as culturally diverse organizations. We coordinate project teams, stakeholders, advisors and activities both onsite and offsite with cloud-based applications integrating information, tools and methodology to keep project teams engaged and the project on track.
Our systemic approach is customized to the organization's vision, scope, and budget bringing together the necessary resources to deliver on short or long-term objectives.
Our Project Services include:
Business Analysis and Research
Financial Model & Budget Development
Project Consulting
Project Management
Diamond PM provides consulting services for clients planning a project or a business change.  Whether it's a continuous improvement initiative, a physical relocation, a technology change, or multiple short-term projects we can assist in planning, mentoring and monitoring your project.  We plan and coordinate the activities of the project with the internal and external team members.
Benefits of an External Project Management Service:
Change Agent Approach
Clarity on Impacts of Change
Continuity to Organization's Vision
Create Ownership of Project Tasks
Fosters a Collaborative Environment
Maintains Momentum in the Project Schedule
Manages and Drives Activities
Manages Deliverables and Administration
Neutral Position to Conflict or Issues
Outcome Planning
Stakeholders Focus on Key Issues
Transformational Leadership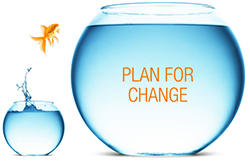 Diamond PM leads the process with an established framework to clearly define activities, outline responsibilities and establish a solid communications plan.
As a single point of contact we manage communication cycles, set up and maintain project information and monitor the overall timeline of activities to ensure timely completion of the phase of work.  As an integral part of the team we provide specific project management expertise to leverage the efforts of key resources saving time and money.  We also provide data room hosting, project planning and portfolio management for our clients.
Benefits of a Single Point of Contact:
Leverage time for Key Contributors
Minimize Interruptions to Operations
Monitor Tasks and Activities
Simplifies Communication and Reporting